Heat and Dogs
Heat and dogs rarely go well together. Dogs rarely die from cold, but often die from heat exhaustion.
Please exercise plenty of care over the summer months, a dog can die locked in a hot car just as quickly as a child can.
Also be very cautious on hot pavements, dogs pads are no tougher than our feet unless conditioned. Even then radiant heat from the pavement is not far from dogs vital organs.  It is never a good idea to walk your dog in the heat of the day.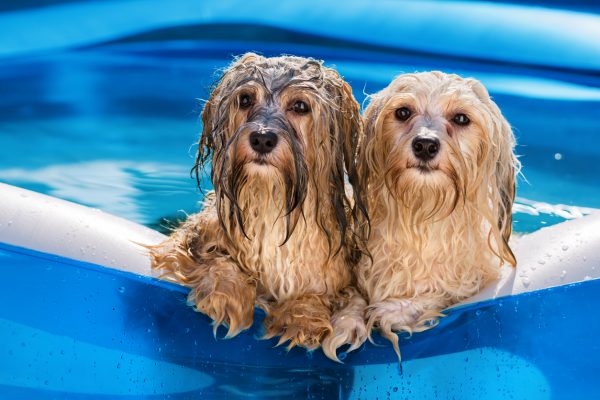 Walking Your Dog on a Hot Day
Always feel the pavement with your hand before walking your dog, as often even well after the sun has gone down pavements retain heat and can be very hot.
Also be very cautious of metal plates and lids on roads and footpaths, these can often be almost red hot.
If you have any concerns of 'over heating' please contact your Vet immediately.
In hot weather ensure you dog has protection from the sun with shade and plenty of water
Ask AUSDOG for more tips on heat and dogs today.